Catalyzed Gasoline Particulate Filter (cGPF)
With upcoming legislations in Europe and China requiring compliance with a particle number (PN) limit of 6*1011/km, particulate filters will be applied for gasoline engines. It is favorable to combine the catalytic activity for the conversion of gaseous pollutants with the reduction of particulates in one step. This can be achieved with Umicore's catalyzed gasoline particlulate filters (cGPF).
The working principle of the cGPF is comparable to the well-established catalyzed diesel particulate filters (cDPF). Particulate matter is removed from the exhaust by physical filtration using a honeycomb structure similar to an emissions catalyst substrate but with the channels blocked at alternate ends. The exhaust gas is thus forced to flow through the porous walls between the channels and the particulate matter is deposited on and in the walls. The catalytic coating provides TWC activity and converts CO, HC, and NOx simultaneously.
Filter substrates for gasoline engines are typically made of cordierite. Compared to a DPF the particle size distribution in gasoline exhaust is different (shifted to smaller particles) and the maximum operation temperature is typically higher for a GPF. This higher temperatures also allows an easier regeneration of the filter compared to diesel.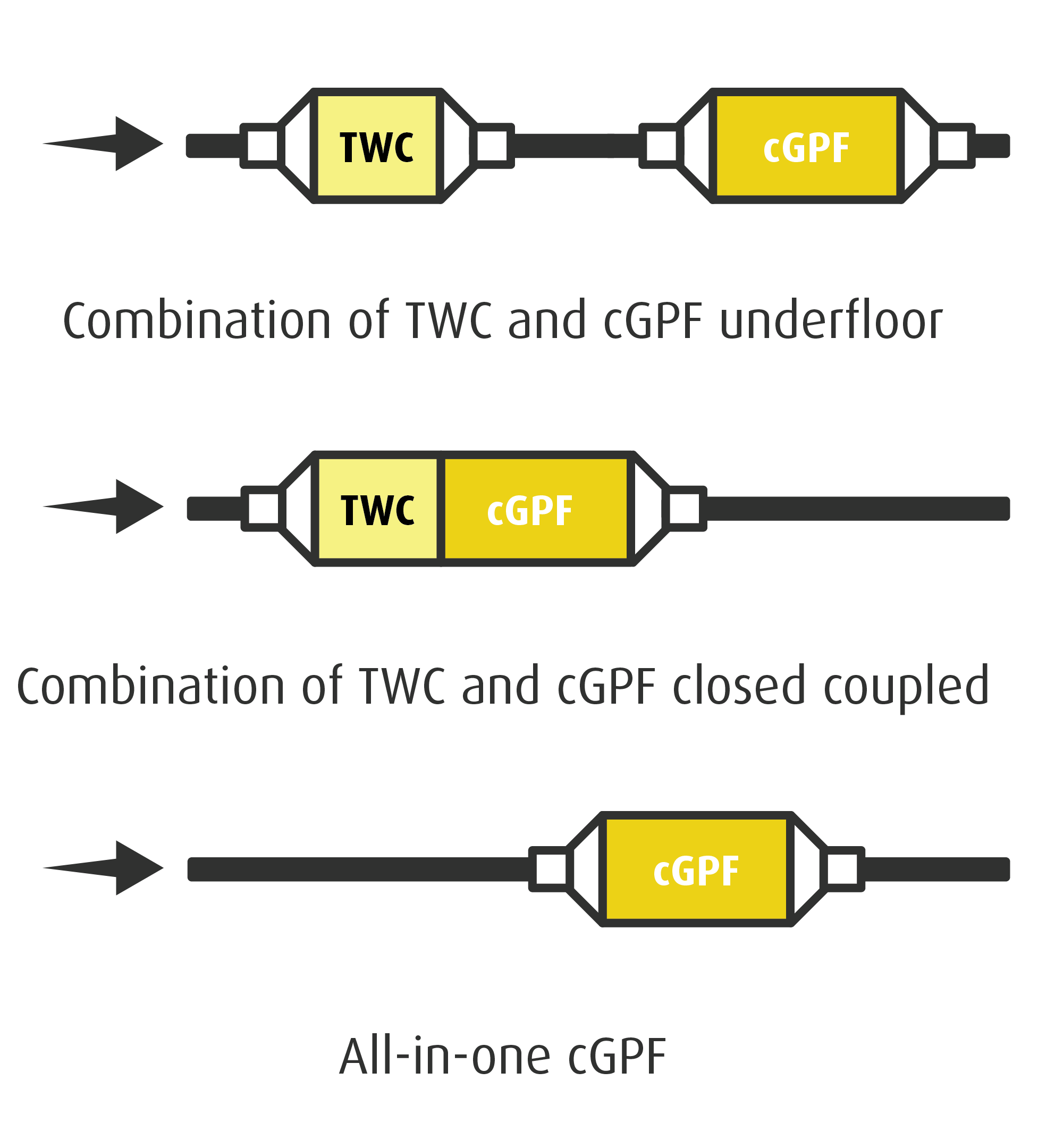 Most important system layouts for GPF containing gasoline aftertreatment systems